Team "Juvenile development"
Building on the primary focus of the Institute for Developmental Neurophysiology, the investigation of the origin and significance of oscillatory brain activity in perinatal age, a new branch of the project with a focus on adolescent brain development has emerged. The brain shows increased plasticity not only in the early stages of development, the adolescent phase is also characterized by this. Mature behavioral functions set in during adolescence, especially in cognitive areas. This is accompanied by a renewed reconstruction of structural as well as functional patterns, especially in the prefrontal cortex.
The aim of this research project is to elucidate the underlying mechanisms of this reconstruction, as well as their contribution to the development of functional as well as dysfunctional cognitive abilities. For this purpose, we measure the changes in brain activity in an animal model, both on the oscillatory and neuronal level, simultaneously in the prefrontal cortex and hippocampus from childhood to adulthood, and correlate these with morphological changes in different cell populations in the brain. In addition, the developmental stage of cognitive abilities is checked in different age groups with the help of certain behavioral tests and combined with electrophysiological measurements and optogenetic manipulations of neural activity in order to obtain information about a causal relationship.
Specific neuronal populations, which make a critical contribution to the identified mechanisms, are examined in gene expression analyzes using RNA sequencing in both naive and animal models for psychiatric diseases. This comprehensive strategic approach contributes to a better understanding of the sensitivity of the adolescent phase in view of the symptomatic onset of psychiatric illnesses.
E-mail:
jastyn.poepplau [at] zmnh.uni-hamburg.de
In 2012 I finished my education as technical assistant and started to study Molecular Life Science at the University of Hamburg. As student assistant I learned a lot about the projects of the group and got more and more interested in the processes of brain development. During my master thesis I performed a morphological characterization of distinct neuronal and glial cell populations after network manipulation at neonatal age. Since end of 2017 I started my PhD to identify the contribution of early electrical activity for the cognitive performance at adulthood. In my free time I like to go running with friends and to bake creative cakes.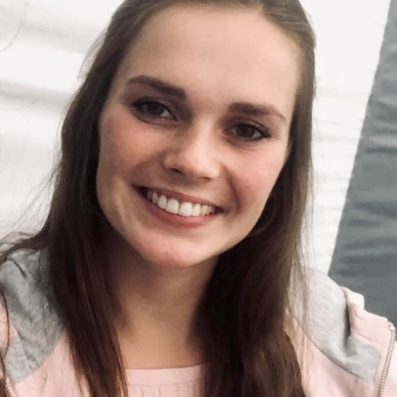 E-mail:
karolin.buchert [at] zmnh.uni-hamburg.de
2017 I started studying medicine in the University Medicine Center Hamburg-Eppendorf. During my studies my desire to do research in neuroscience grew, for wich reason I decided to pause it and getting further insight in research work. Hence, I joined the Opatz lab in November 2021. By combining electrophysiologial and behavioral assessments I want to investigate enviromental enriched as well as under control conditions.
Team "Neuronal processing"
Neural activity  in the developing brain has several unique features. It is characterized by long periods of electrical silence that alternate with sporadic bursts of activity, by neurons firing in a highly correlated manner and at extremely low rates and is only weakly modulated by behavioral state. Equally unique are the dynamics with wich neurons interact and communicate, both on a microscopic and macroscopic level. To understand how the logic of neural interactions evolve throughout ontogeny, we investigate the functional development of the prefrontal and primary sensory cortices, of the hippocampus and of subcortial nuclei. Using a variety of analytical and experimental approaches, we investigate the microcircuitry and the long-range communication between these brain areas and their relevance for the emergence of cognitive abilities.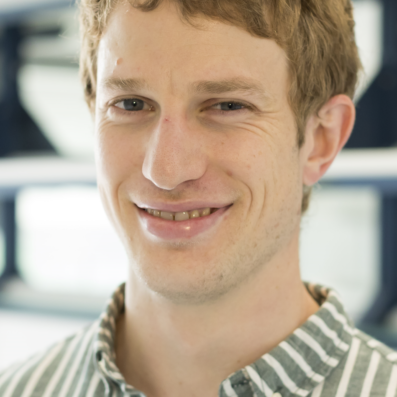 E-mail:
mattia.chini [at] zmnh.uni-hamburg.de
I studied medicine and surgery at the University of Padova, but never had too much passion for clinics. For this reason, just after my studies, I spent a year in Tononi's lab investigating sleep function and regulation. Convinced of doing science, in summer 2016 I then joined the Opatz lab for my PhD. My interest is the development of cortical microcircuits in health and disease, with a particular focus on the interneuron side of things. I also have a (nerdy) fascination for the neuro-immune cross talk, and microglial cells in particular, which I give vent to when nobody is looking at me.
Team "Mental disease"
Abnormal functional connectivity and communication within prefrontal-hippocampal networks has been identified as a fundamental mechanism underlying cognitive deficits in major neuropsychiatric disorders. Clinical observations suggested that this dysfunction emerges early in life, long before the onset of symptoms. Using mice models mimicking the combined genetic and environmental etiology (GE) of psychiatric risk, we recently demonstrated that the initiation of functional communication within prefrontal-hippocampal networks during early development is already disturbed. Our team aims to elucidate the cellular mechanisms accounting for abnormal prefrontal-hippocampal network maturation in neuropsychiatric disorders.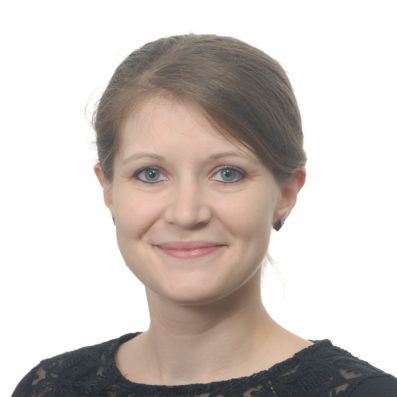 E-mail:
anne.guenther [at] zmnh.uni-hamburg.de
I studied Biology at the University of Cologne and I did my PhD in Arnd Baumann's lab at the Research Center Jülich on the topic of pacemaker channel contribution to neuronal processing and learning behaviors. From 2016 to 2020, I was a postdoc in Thomas Launey's lab at the RIKEN institute in Tokyo, working on molecular mechanisms underlying cerebellar LTD. I joined the Opatz lab in 2020 to focus on assessing the involvement of microglia in early prefrontal development, specifically in the context of neuropsychiatric disorders.'
Team "Cognitive olfaction"
Early sensory processing is mandatory for the functional development of sensory brain areas. However, it is unknown whether early sensory experience shapes the development of cognitive abilities. To address this question, we take advantage of the olfactory system as one of the earliest developed senses. The olfactory system is functional at birth and new born rodents use olfactory information for learning and cue-directed behaviors, critical for their survival. Further, in contrast to input from other sensory modalities, olfactory information reaches cortical areas directly without thalamic relay.  Therefore, the olfactory system is tightly coupled to the hippocampal formation and to the frontal cortex, key structures for cognitive abilities, such as memory and decision making. We investigate the maturation of cognitive areas in relation to the olfactory system and the consequences of developmental impairment of olfactory activity for cognitive abilities.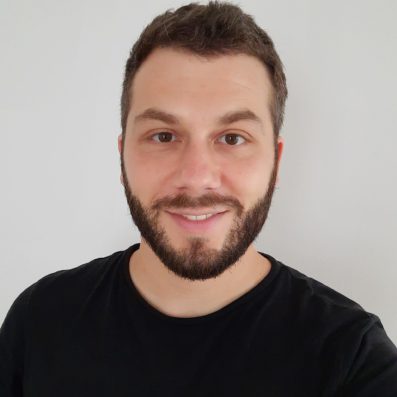 E-mail:
sebastian.bitzenhofer [at] zmnh.uni-hamburg.de
I studied Biology at the University of Hannover and Neuroscience at the University of Bremen. After that I joined the Opatz-Lab for my PhD, focused on the development of population activity in the prefrontal cortex. From 2019 to 2021, I did a postdoc with Jeff Isaacson at the University of California in San Diego working on olfactory processing in the entorhinal-hippocampal system. In 2021, I returned to the Opatz-Lab to work on olfactory processing in the context of cognitive tasks.
Dr. Joachim Ahlbeck
Dr. Malte Bieler
Dr. Marco D. Brockmann
Dr. Nicole Cichon
Nina Domnick
Nadine Faesel
Dr. Sabine Gretenkord
Dr. Henrike Hartung
Eva Jung
Rebecca Kringel
Hanna-Sophie Krüger
Dr. Christoph Lindemann
Miranda Mellendorf
Victoria Oberländer
Mareike Poburski
Dr. Beatrice Pöschel
Magdalena Rados
Samuel Reincke
Stephanie Riemann
Steven Schepanski
Sandra Schildt
Timo Schwarze
Dr. Kay Sieben
Dr. Lingzhen Song
Kai Siebert
Veronika Sternemann
Ann Marlene Thies
Gerrit Thomsen
Dr. Amy Wolff
Dr. Xiaxia Xu